Developing an Organization-Wide Social Media Culture
In this final lesson, we'll discuss:
How to create a culture within your business or organization that will allow you to coordinate and scale social media and content marketing efforts

The state of social media and content marketing

It used to be that social media and content marketing were add-on's -- or at least treated as such -- separate from the sales, product/service development, customer service, management and other departments.
Today, social media and content marketing should span every department, creating opportunities for everyone in the organization to participate in and benefit from it.




Social media, content marketing and sales

While social media isn't in and of itself a sales tool, it's still an effective piece to the sales puzzle.
Here are a few ways you can integrate sales into your business or organization's social media and content marketing efforts:
Run a sales/discount campaign through social media, encouraging people to follow one or more of your accounts in order to take advantage of the sale/discount.

In order to highlight one or more of your products/services, host a social media-based giveaway of that product/service.

Run a promotion or contest through social media that promotes one or more of your products/services.
Create content that tells the story -- assuming it's an interesting one -- of how and why your products/services came to fruition, and give your followers a behind-the-scenes and/or as-it-happens look into the process.

There are several third-party platforms that you can use to execute any one of the first three ideas above; we recommend using Woobox.
As a supplementary resource, here are five ways your marketing and sales people can collaborate from the folks at Convince & Convert.

Social media and product development

One of the best ways to develop or improve a successful product/service is to directly engage and talk to your customers about it. Social media affords every business this opportunity on a large scale.
Barkev's, a USA-based jewelry manufacturer, uses its social media channels to gauge people's opinions about future styles and designs, and then integrates this feedback into future manufacturing.




Social media, content marketing and customer service

Today more than ever, people are using social media to ask businesses and organizations questions, and to learn more about them. The key to providing great customer service on social media is to:
Provide prompt responses. In order to do so, create a living document with the most frequently asked questions that people have about your business or organization, and then use this list to answer questions as people engage you with them. If someone asks a question that is not already on this document, add this question and answer to it accordingly.
Use content as customer service. Refer back to our lesson "More Than Marketing: Using Content as Customer Service" for more.
Keep the conversation on social media whenever possible. In other words, if someone asks you a question on social media, give them an answer on social media. Do not request that they send you an email or contact you via other means (unless, of course, the answer contains sensitive information or for a legitimate reason cannot be sent via social media).

People also use social media to provide businesses and organizations with feedback.
While many businesses and organizations are not fond of this practice, the most successful businesses and organizations on social media encourage people to do so.
Some people are uncomfortable giving feedback face-to-face and will not take the time to contact you through your website. Social media gives these people an opportunity to provide your business or organization with meaningful feedback in a social context -- feedback that you can use to learn from and improve your business, organization, and product and/or service.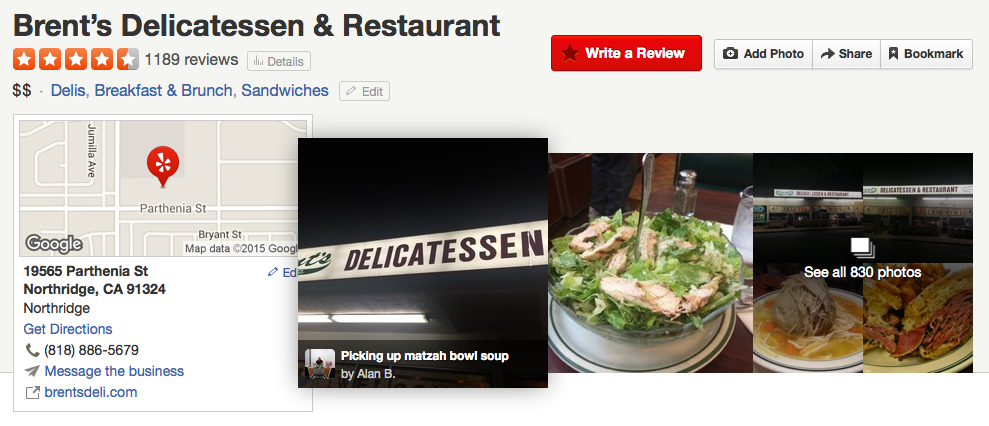 In one instance, Brent's Deli (which we've referenced throughout this course) received three different Yelp reviews in less than 30 days, each one describing poor customer service in a specific area at one of their restaurants, at the same time of day.

By internalizing this feedback and connecting the dots, we were able to uncover and correct the real issue: A certain server who is consistently responsible for this particular area was not providing adequate customer service, and they were able to address the issue with her -- nipping it in the butt before it became a more problematic one.

Social media, content marketing and management

Personal branding is becoming a major competitive advantage for businesses and organizations and their management teams.
Gary Vaynerchuk is a great example of how he leverages his person brand to benefit his company VaynerMedia, Wine Library and many of his other ventures.
Managers who use social media and content marketing also put themselves in a better position to connect with prospective and existing customers on deeper levels, which can be a game-changer when it comes to developing belief and trust in your business, organization, and product and/or service.

Personal branding starts with:
A basic website and blog (We recommend using Squarespace.)
Social media channels, including Facebook, Twitter, LinkedIn, Instagram, Medium and even Snapchat (if your target audience is using it)
Blogging and guest-blogging (e.g. Medium)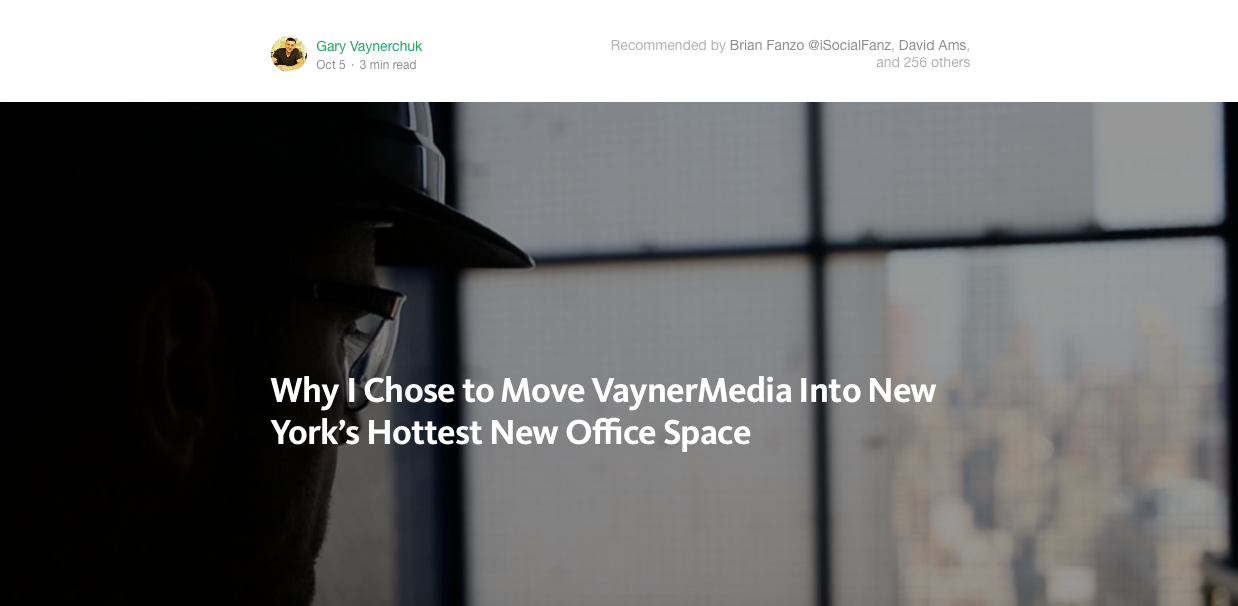 Action items

Here are your action items for this final lesson plan:

Take a top-down approach. Typically, the founder, owner, CEO or president of an organization dictates its culture. In order to ensure your organization embraces social media and content marketing for all of its potential, uses and benefits, start with educating and involving top management.


Educate and inform everyone in the organization about the program. Even if not everyone in the organization will be directly involved with your social media and content marketing efforts, the more people know about something, the more they will be willing to contribute to its success in one way or another.


Host organization-wide workshops and brainstorming sessions. Not everyone has amazing marketing skills, but most everyone can provide "social" ideas because most everyone is capable of being social. Whether its sourcing ideas for content or finding ways social media can benefit different departments, workshops and brainstorming sessions are a great way to get everyone involved.


"Crowdsource" content. Everyone in your organization holds knowledge and expertise about the business that the primary social media manager(s) may or may not possess. Extract this knowledge and expertise, and turn it into original, relevant, interesting and added value content. Plus, the people whose knowledge and expertise you use in content will probably share that content on their personal social media accounts because it reflects who they are and what they do for your business or organization.


Share results and feedback with everyone. Keeping everyone involved in your social media and content marketing efforts for the long-run requires constant engagement and re-engagement. By sharing social media and content marketing results and feedback with everyone in your organization, there's a higher chance they'll continue participating in its growth and success.
Complete and Continue